Lean back while I handle all the things that relate to a visual identity that makes you stand out
LET ME CONCENTRATE ON YOU WHILE YOU CONCENTRATE ON YOUR CUSTOMERS
Your visual framework should give your dream customers the right gut feeling in relation to your product/your service. It should reflect who you are, so that the customer feels like they know you even before any possible working partnership – and they will also know whether they have faith in you.
And this is exactly where I come in. I can help you from A-Z, from identifying your brand colours and organising branding photos to your finished website, that can captures the attention of your dream customers.
I do all this from glorious Barcelona, which has been my home since 2019. I work primarily online, and we meet on Zoom. As for the branding photo sessions – they can take place in Barcelona or Copenhagen, or wherever your business takes us!
"After a month on Airbnb it's fully booked …"
… the words come from Celina, who owns Container Casa Barcelona. She invested in a complete branding package with preparation of a visual identity, branding photo session and website. What was the result of investing in the kind of visual framework her core customers dream of? She could report a sold-out summer season after just one month online!
This is the result of successful visual branding.
Words from other customers who have invested in their visual framework …
"She understood my taste and desires for the photo shoot and the website …"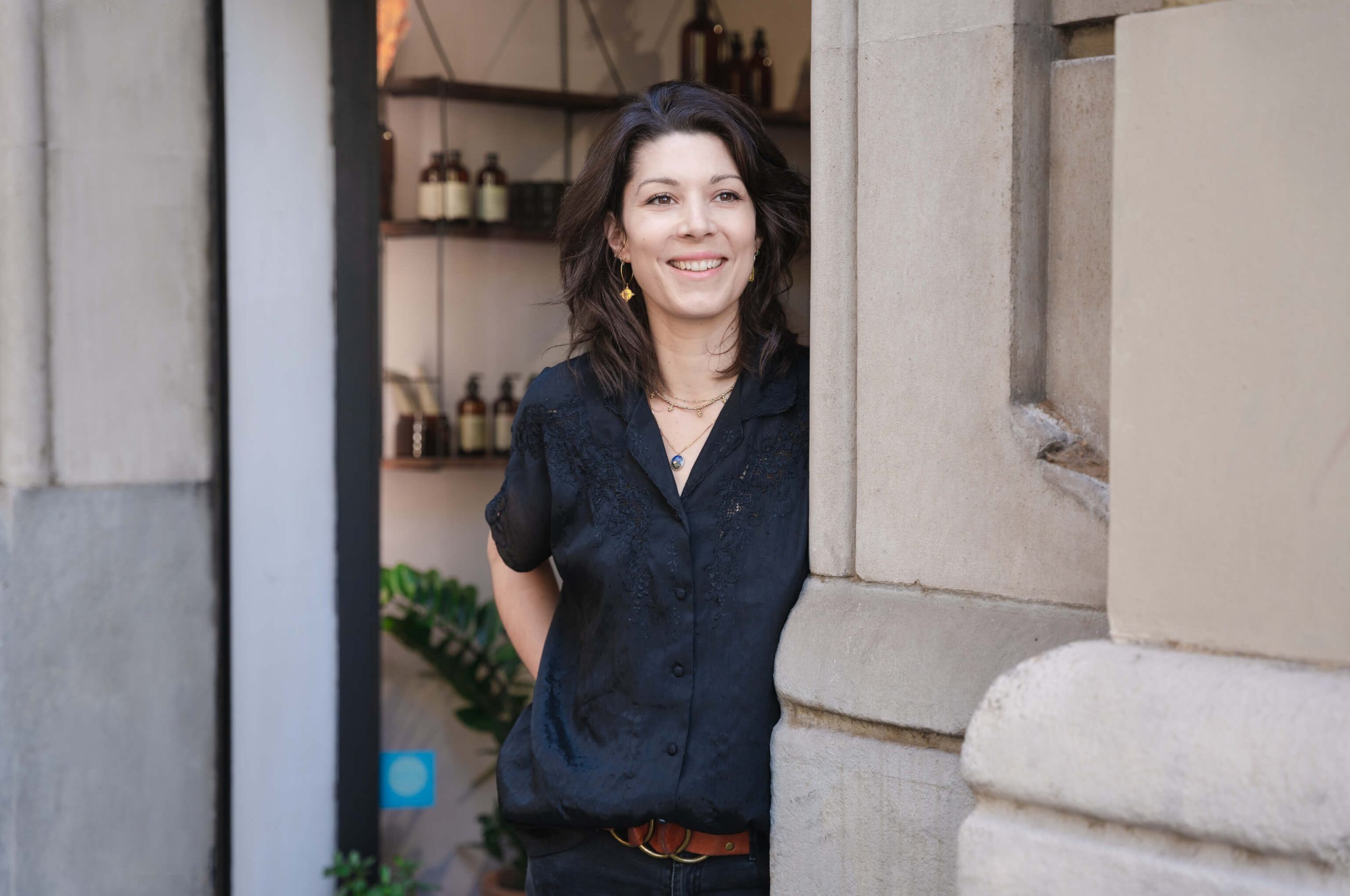 "Christina did a great job, always listening to what I needed. She understood my taste and desires for the photo shoot and the website. Very good advice, very consistent and fast. A great job and a very aesthetic result, thank you so much"
" …super professional with preparation and alignment of expectations"
"Christina and Julia are both warm and creative people, where you feel the energy and enthusiasm from the beginning. You feel very safe in their hands, as they are super professional with preparation, alignment of expectations and super focused and creative in creating the visual content to reach your goals. I loved collaborating with these to power women!"
For those of you who love the personal details …
When did I start my own business?
As a supplement to my full-time job in Copenhagen, I produced a travel blog from 2016 to 2019 and wrote travel articles for various magazines and newspapers. In January 2019, I travelled to Central America with my family for eight months and started testing out different freelance assignments online. In January 2020, I made the leap to Barcelona with my own full-time business, focusing on visual branding.
Favourite food?
Everything, as long as it's fresh and simple. Fresh pasta, seafood (I don't eat meat) – preferably on the grill, ripe tomatoes with olive oil and sea salt flakes, I love Spanish olives and all kinds of chocolate desserts. All of it ideally served as finger food, to be shared with friends and enjoyed over a couple of hours with plenty of wine and sunshine.
My biggest accomplishment?
That I (and my husband) dared to go against the norm and quit our day jobs to forge a new life with more sunshine, time together and adventures.
The personal facts
Child of the 90s, with Backstreet Boys on the stereo and an Adidas tracksuit in the wardrobe. Grew up in the Danish provinces, so even though my daily life now revolves around big city vibes and is driven by an elevated sense of aesthetics, I still have a big chunk of the country girl in me, who loves to come 'home' to the fresh country air and simple pleasures.
My family consists of my husband and two rambunctious boys, who have provided me with more details about Lego and basketball than I ever thought was possible.