Together we'll create a dream home for your brand
I help you by creating a digital home for your company that reflects your brand, captivates your potential customers and lifts your overall visual identity.
Your website is designed in WordPress using Divi Visual Builder from Elegant Themes, which makes it easy for you to edit the site yourself later. Divi provides us with unlimited design possibilities, so we can come up with a design that is tailor-made for YOUR company.
All you need for us to get started is a domain and a hosting company, then I'll take care of everything else. You can see the specifications of what my websites include further down this page.
Be inspired by some of my previous projects …
Organic Hair Spa
by Lucile Piccolini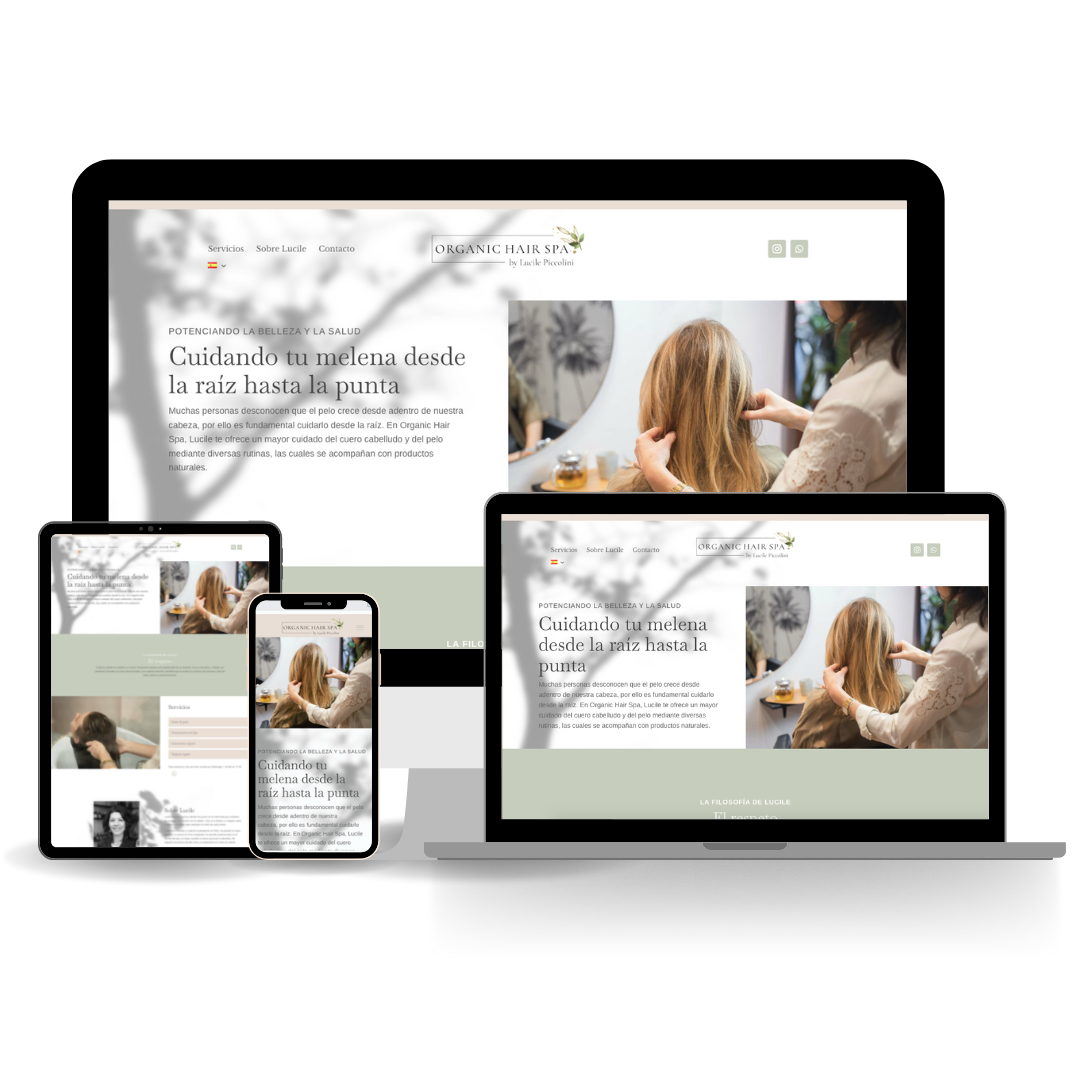 Visual identity
Art Direction for photoshoot
Webdesign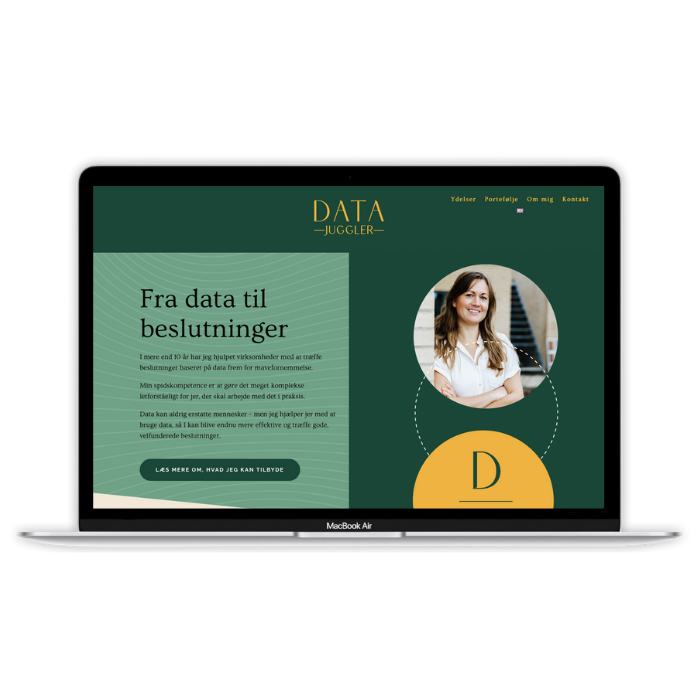 Visual identity
Webdesign
Design of business cards & postcards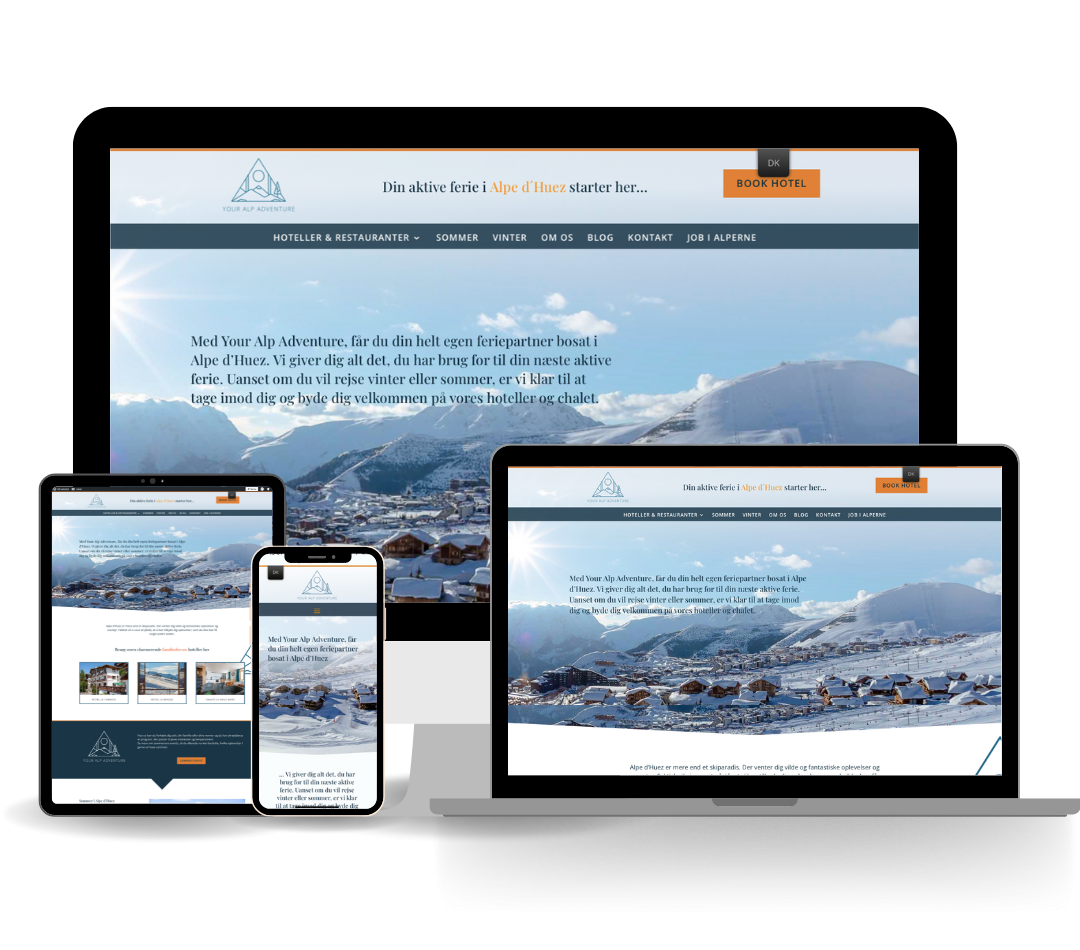 Webdesign
Design of e-books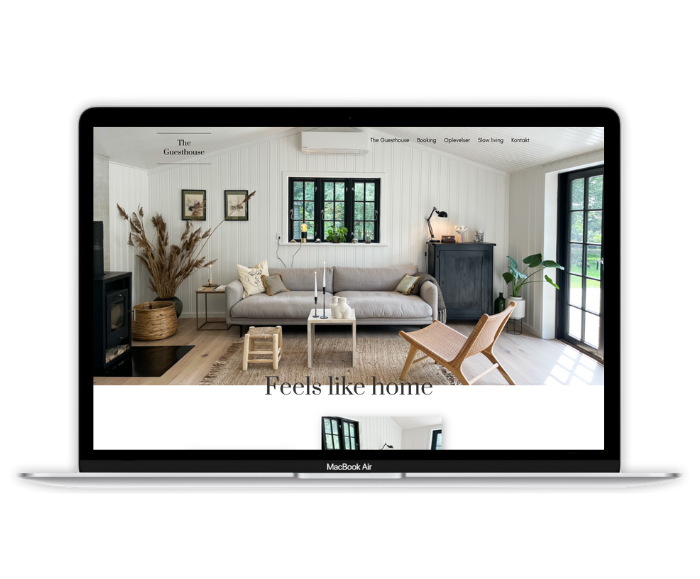 Personal service and advice throughout the entire process
Website design that matches YOUR brand
Setting up your site in WordPress with Divi Visual Builder, which is easy for you to continue using
Installation of SSL secured connection
Installation and configuration of Yoast SEO plug-in (incl. Setting up selected photos and meta texts on all pages)
Photo guide and inspiration for your photographic material for the website.
Front page design
Five content pages
Contact form
Installation of display on the social media grid
Two rounds of editing
30 minutes 1:1 coaching in how you can edit the page yourself later
Frontpage design as the primary page (one-page website)
One editing round
Video guides on how you can edit your page later
Ideal for anyone who needs to provide an extended CV or presentation without lots of sub-pages and services that need presenting separately.
You supply all the text, logo and photos for your website. Naturally, I'm happy to advise on all elements.
You should expect it to take 3-4 weeks for the individual package and 5-6 weeks for the large package
SEE MY ADDITIONAL SERVICES
Additional pages
Installation and configuration of e-mail system 
Installation of additional plugins
Language variations
Research and upload of stock photos 
Integration of an external booking platform for vacation rentals
This is the process when we design your website:
I need to get to know your brand and know your practical needs for content, in order to design a beautiful website for you. Therefore, you start by answering an in-depth Creative Brief on everything from values and mission, to color palette and content. If you have any doubts, we'll review it together. You are never alone in the process.
Based on the questionnaire, I make a draft for a front page, which will form the basis for the design of the website. We review this draft together in an online meeting and I adapt it according to your comments.
Now I start making all the sub-pages for your website. This is the production phase for me, where your website really comes to life. I create menus, and buttons, I set up photos, contact forms, icons, and all the other elements your website must have.
When the page is ready, you get the complete page for review. At this point, you can make additions and corrections (your included round of editing). I adapt the page according to your adjustments, and then your new website is ready to go live!
With a finished website design, you are ready to introduce it to the world! To make it easy for you, I provide you with a template for Canva with your design, so you can easily share the news about your new website across social media. You also get a 30-minute online intro on how to edit your page yourself afterward.
Our collaboration officially ends when the website is handed over to you, but you can hire me for ongoing updates and additions to your site – because now I know both your brand and your website very well. I offer a coupon scheme and a 15% discount on my hourly rate to customers who have created websites with me. You save valuable time in your business, while I take care of your online home.
Other brands that have invested in personal webdesign
Re-design of existing website
Visual identity
Art Direction of photoshoot
Webdesign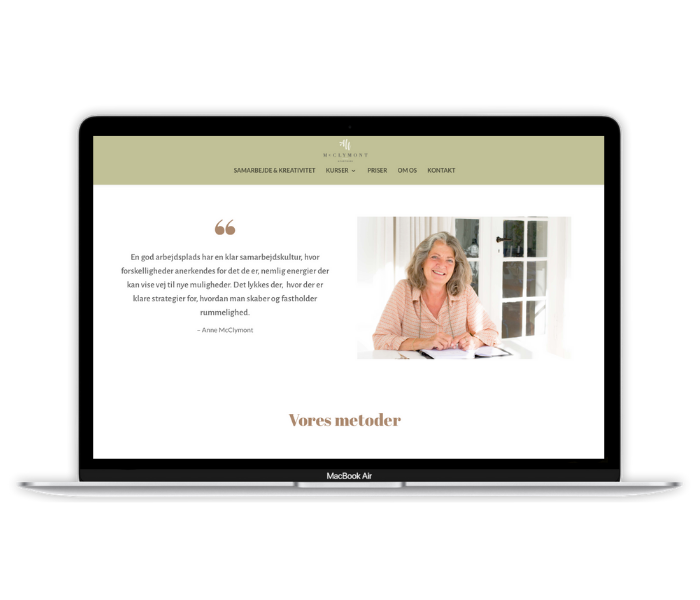 Visual identity
Design of e-books & SoMe graphs
Design of newsletter
Webdesign
Webdesign
Design of e-book